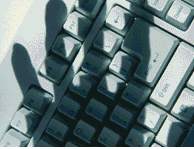 Millions of computers are filled with fake security software
Date:
October 21, 2009
Source:
The Post Chronicle
Millions of North American computers are apparently loaded with fake security software. People have bought and installed scam security software that leaves the computer more vulnerable according to a recent Symantec report on cybercrime.
According to Reuters, "Cyberthieves are increasingly planting fake security alerts that pop up when computer users access a legitimate website. The "alert" warns them of a virus and offers security software, sometimes for free and sometimes for a fee.
Symantec's vice president was quoted for saying; "Lots of times, in fact they're a conduit for attackers to take over your machine. They'll take your credit card information, any personal information you've entered there and they've got your machine."
Symantec scanned and found over 250 varieties of scam security software that people were buying. A lot of times, the products will have legitimate sounding names but contains dangerous and fake results. Thieves have made off with thousands of dollars Symantec said.
---

Add comment

Email to a Friend