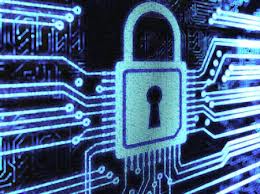 RIB official urges closer regional ties in fight against cybercrime
Date:
October 31, 2018
Source:
Computer Crime Research Center
An official with Rwanda Investigation Bureau (RIB) has called on institutions in charge of crime investigation in the region to work more closely to counter cybercrime.
Peter Karake, the Director General for Crime Intelligence and Counter Terrorism at RIB, made the call yesterday at the opening of a training course for 15 officials from investigation departments drawn from 11 East African countries.
The three-day training, in Bugesera District, Eastern Province, attracted participants from Burundi, Uganda, Kenya, Tanzania, Sudan, South Sudan, Somalia, Seychelles, Comoros, DR Congo, and hosts Rwanda.
Karake stressed that since cybercrime is cross-border there is need for cross-border cooperation to allow for timely arrest of criminals and sharing of best practices and experience.
"It is not a secret that cyber criminals owe much of their success to the cross-border nature of their crimes," he stated. "They have long exploited gaps in various countries' laws, policies, capabilities and understanding of the issues, cooperation in this regard is a necessity."
He also called for collaborations in investing in capacities to crack down on cybercrime.
"Cybercrime investigation capability is a must-have for every country, including the most developed ones," he said.
The official said there was a correlation between growing internet access and growing cybercrime cases, calling for continued vigilance.
In Rwanda, he said, 3G internet access is at 86 per cent, while 2G is above 90 per cent. The country has also in recent past rolled out 4G internet.
About 70 per cent of Rwandans with mobile phones have smart phones, which has helped increase transactions via mobile money and online banking services.
It is in part due to this increased cyber transactions that the country has enacted laws that deal with cybercrime, according to Karake.
"Having tools without supporting laws will not be helpful to any country, there is urgent need to enact laws to deal with cybercrime," he said.
He also told participants that there is need to be able to patrol and monitor countries' cyberspace just as they would the streets.
"20 years ago thieves could rob one bank at a time, but today hackers are able to rob 20 at once while in their bedroom," he added.
The training is organised by Eastern Africa Police Chiefs Cooperation Organization (EAPCCO) and facilitated by United Nation Office of Drug and Crime (UNODC).
Trainees will also get an opportunity to hear from cybercrime investigation experts from the United States' Federal Bureau of Investigation (FBI), Interpol, and UNODC.
Rwanda has been designated by EAPCCO as a centre of excellence in efforts to counter cybercrime and terrorism.
Kigali is set to host a tabletop exercise on countering cyber and enabled terrorism from February 3-7, 2019.
---

Add comment

Email to a Friend