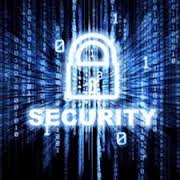 Awareness creation on Cyber Crime key for digital migration
Date:
October 31, 2018
Source:
Ghanaweb.com
Dr Herbert Gustav Yankson, Director in charge of Cyber Crime Unit at the Criminal Investigations Department (CID) of the Ghana Police Service has expressed worry on the lack of awareness of risks in the internet space as cyber fraud cases increase in the country.
He said the lack of awareness exposed Ghanaians to risks of online attacks, to children, increasing net predators, and mobile money fraud, among others.
Dr Yankson made this known in an interview with Journalists at Winkogo in the Talensi District of the Upper East Region after a Regional Cyber Security awareness programme held for Second Cycle Schools at the Bolgatanga Senior High School. It was organised by the National Communications Authority for Senior High Schools drawn from the region.
The Cyber Crime expert called for adequate preparations to protect citizens of dangers of cyber fraud threats and reducing vulnerabilities for a safer, digital migration. He said government placed importance to citizens protection and security in the drive to attaining a digital compliant country and noted however that online and phone technologies use abound with lots of opportunities and convenience for E-products.
He alerted that cybercrime was dynamic and criminals were also gearing themselves with sophisticated avenues to exploit the system and said government was taking steps to create needed awareness on cybersecurity throughout the month of October to inform citizens of the risks and opportunities in the use of the internet and to prepare the citizenry for online safety.
He said fraud alone constituted 60 per cent of crime recorded daily and stated that the country lost 35 million dollars to fraud in 2016, and in 2017, an amount of 69 million dollars was lost whilst 97 million dollars was lost by August 2018.
Dr Yangson indicated that the on-going Regional Cyber Security Awareness programme would be climaxed with week-long activities with the total participation of President Nana Addo Dankwa Akufo-Addo who also endeared himself with challenges of crime to drum home the need for protection of all Ghanaians.
Mr Philip Danquah Debrah, Business Operations Manager of Cyber Security and Investigations Bureau, in an earlier presentation on choices and online safety, urged to the students to be responsible in decisions they make regarding what information they give out about themselves and advised them to be circumspect with chat rooms.
He said child related cybercrime was on the rise and indicated that to help protect children against it, parents must keep computers in common areas in the home, regulate their use by monitoring what the children do in using the computers.
---

Add comment

Email to a Friend