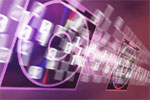 Computer crime: Man charged
Date:
March 31, 2006
Source:
mailtribune.com
By:
Investigators seeking evidence of a counterfeiting operation at a Medford home seized computer equipment and hand grenades, then arrested three people Wednesday.
Police across Southern Oregon and Northern California have received a spate of reports of counterfeit cash in the past several weeks, Medford police Lt. Mike Moran said. Fake bills ranging from $1 to $100 have been reported, he said.
"Someone has been flooding the area with counterfeit bills," Detective Sgt. Tim Doney said. "It was a shock to see the $1 bills, but we were really getting hammered with fives, tens, twenties and hundreds."
He said Medford police had received 21 recent reports of counterfeit bills, including one Wednesday while investigators were serving a search warrant on the suspected counterfeiting operation. The Jackson County Sheriff's Department, police in Central Point and Phoenix, and the Siskiyou County Sheriff's Department in Northern California also have taken reports.
Original article
---

Add comment

Email to a Friend