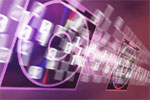 Visiting some websites might be dangerous
Date:
November 30, 2007
Source:
security.blogs.techtarget.com
Those using Google, Yahoo! and other search engines face a new danger according to the folks at Sunbelt Software: seeded search results that will redirect the user to sites rigged with malware.
The Sunbelt blog describes tens of thousands of individual pages its researchers found that have been meticulously created with the goal of obtaining high search engine ranking. Just about any search term you can think of can be found in these pages, wrote Sunbelt researcher Adam Thomas.
"For months now, our research team has monitored a network of bots whose sole purpose is to post spam links and relevant keywords into online forms (typically comment forms and bulletin board forums)," he wrote. "This network, combined with thousands of pages … have given the attackers very good (if not top) search engine position for various search terms."
Thomas said many malicious pages contain an IFRAME link designed to exploit vulnerable systems. Those unlucky enough to encounter such links while browsing on vulnerable machines risk becoming infected with a family of malware Sunbelt calls Scam.Iwin.
Original article
---

Add comment

Email to a Friend