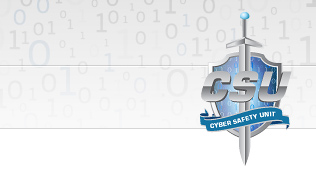 A new project of Noosphere Ventures: Prevention of Cybercrimes
Date:
May 30, 2013
Source:
Computer Crime Research Center
By:
Noosphere Ventures along with the legal company Kodex Chesti has launched a new project "Cyber Safet Yunit"(CSU)..

CSU project offers a range of services on investigation of computer security incidents and cybercrime, from dynamic incident response to post incident consulting. The website
Cybersafetyunit.com
will allow people to get information about different aspects of cybercrime protection. For these purposes, the site has a hot line and provides possibility to timely report computer security incidents and to get further instructions on what to do, whom to contact with and how to protect oneself.
Also a number of comprehensive training on legal, organizational and practical issues of computer security incident investigation is planned for chiefs and IT security specialists of companies and enterprises of different types of ownership.
Due to increase in bankcard frauds, growth of financial losses and rising number of fraud victims, Noosphere Ventures, launching a new project, wishes to draw attention to the existing cybercrime problems. Priority goals of Cyber Safety Unit are productive cooperation with law-enforcement authorities around and outside Ukraine and assistance to the companies affected by cyberattacks.
---

Add comment

Email to a Friend