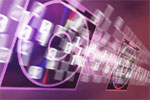 Hacker vs hacker
Date:
May 30, 2007
Source:
abc.net.au
An authority on computer hacking says the best way to defend a system is to think like a hacker.
Chris Gatford from Pure Hacking has been on the Gold Coast teaching organisations how to safeguard computer systems.
He says hackers can steal company information and damage reputations.
"The thing we find is that people make mistakes again and again," he said.
"If you're a business owner and you're worried about computer security just make sure you're following good computing practices that you patch often, that you have good complex passwords, that you change them frequently, that you have good anti-virus deployed that you're updating frequently and that you have good other security protection such as firewalls."
Original article
---

Add comment

Email to a Friend