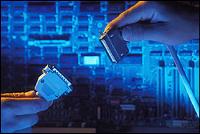 Hacker gets into FEMA phone system
Date:
August 29, 2008
Source:
newschannel5
The FBI is investigating more than $12,000 in calls made when a hacker broke into the Federal Emergency Management Agency's phone system.
The hacker made more than 400 calls to the Middle East and Asia on a FEMA voicemail system in Emmitsburg, Maryland, two weekends ago. Calls were made to places like Afghanistan, Saudi Arabia, India and Yemen. Some lasted up to 10 minutes.
One security expert says this type of low-tech and "old school" hacking was more popular 10 to 15 years ago.
The voicemail system was recently installed, and is a traditional corporate phone network used by thousands of companies and government offices. Many companies are moving to an upgraded version.
Original article
---

Add comment

Email to a Friend