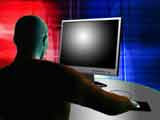 DSC could get $1 million for computer crime prevention program
Date:
June 29, 2009
Source:
Thespectrum.com
ST. GEORGE — The Senate Appropriations Committee has approved $1 million for a crime prevention technology program at Dixie State College.
The grant must pass the Senate and House before final consideration, but it could fund the development of the DSC Southwest Regional Criminal Justice Computer Crime Institute, according to a release from Sen. Bob Bennett's office.
The center is expected to help train students on ID theft prevention, computer crime prevention, detection and investigation and aims to reduce the economic impact of cyber crime, according to the release.
The grant passed as part of $3.37 million allocated to Utah programs, including a methamphetamine task force in Uintah County and in-car video cameras for the Sandy City Police Department.
Bennett said Utah's growing population presents a growing challenge to guard cyber networks, neighborhoods and communities.
"The funding in this bill will help keep Utah safe by providing our communities with the best equipment and training in the country," he said.
---

Add comment

Email to a Friend