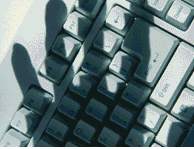 Computer users warned about upsurge in cyber crime
Date:
January 29, 2014
Source:
Cybersafetyunit.com
COMPUTER users across Warwickshire and West Mercia are being urged to step up their security to avoid joining the rising number of cyber crime victims.
The warning comes from Detective Superintendent Paul Williamson, the senior officer responsible for tackling online fraud and other cyber crime across the two police force areas.
Individuals and businesses are losing millions of pounds annually to online fraudsters as incidents of cyber crime continue to grow.
Det. Supt. Williamson said research showed people are often lax with their cyber security, taking chances online they would never dream of taking elsewhere.
He added: "As with any type of crime, we need people to be aware of what is happening and to adopt basic security measures to protect their online interests.
"It's pleasing to note that in many of the traditional crime categories – such as burglary, violence and robbery – there has been a steady decrease in recent years. However, this is in stark contrast to cyber crime, where figures continue to rise."
Last year, there were nearly 60,000 cyber related fraud reports nationwide with an average loss of over £3,000.
Det. Supt. Williamson said he was issuing his warning as a wake-up call to support the Home Office's Cyber Street campaign, which was launched today (Monday).
The campaign aims to make people more "streetwise and savvy" in protecting their online interests and transactions.
He continued: "It seeks to educate small businesses in particular, as well as individual consumers, on how to avoid falling victim to sophisticated cyber criminals. Anyone using computers is vulnerable if they don't take appropriate safeguards and regularly update them.
"Our two police forces fully endorse this new campaign. We urge people to checkout its online resource, which provides clear guidance especially to small and medium business enterprises and women aged 35-55 – two of the more vulnerable groups.
"Most view safety behaviours as an annoyance that get in the way of their enjoyment or progress and are lulled into a false sense of security by the anonymity of being online. Many are also confused about where to seek advice on best practice but want to appear competent to their peers.
"It's estimated that 80 per cent of all cyber crime could be prevented by basic cyber hygiene measures."
Warwickshire Police and West Mercia Police, working together, have made cyber crime a top priority, setting up a strategy group with local partners – including councils, trading standards departments and education authorities – to tackle key issues.
---

Add comment

Email to a Friend