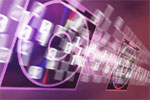 Six men charged in internet scam
Date:
September 28, 2006
Source:
boston.com
A federal grand jury on Wednesday indicted six men on charges they obtained financial information in an e-mail scam over two years and used the information to obtain money, goods and services.
Michael Dolan of West Haven and North Miami Beach, Fla.; Charlie Blount Jr. of Branford; Richard D'Andrea, Thomas Taylor Jr. and Daniel Mascia, all of West Haven; and Keith Riedel of Winter Haven, Fla., are accused of sending e-mails since 2004 purporting to be from America Online and seeking credit card information, U.S. Attorney Kevin O'Connor said in a statement.
The indictment also accuses the six men of participating in a scheme that installed "malicious software" when an AOL subscriber clicked on a link in the e-mail.
Original article
---

Add comment

Email to a Friend