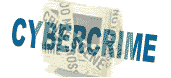 Marina del Rey man pleads guilty to federal computer crime
Date:
September 28, 2004
Source:
The Mercury News
By:
LOS ANGELES
- A Marina del Rey man pleaded guilty Monday to a felony charge of sending unsolicited e-mail advertisements, also known as spam.
Nicholas Tombros, 37, admitted as part of a plea agreement that he drove around the Venice area with a wireless laptop computer to advertise pornographic Web sites via e-mail.
Assistant U.S. Attorney Wesley Hsu said he believed Tombros was the first person to either plead guilty or be convicted of violating the "CAN SPAM Act" that took effect earlier this year.
Tombros accessed unprotected wireless access points last December to send more than 100 of the unsolicited e-mails, Hsu said.
U.S. District Judge Percy Anderson scheduled sentencing for Dec. 6. As part of the plea agreement, prosecutors recommended that Tombros be sentenced to up to six months in prison.
"Hopefully the word is going to get out that we take this very seriously," Hsu said.
---

Add comment

Email to a Friend