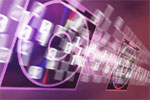 Hacker steals Google links
Date:
April 28, 2007
Source:
csoonline.com
A hacker scheme that involved buying search keywords on Google, then routing users to a malicious site when they clicked on sponsored links, was revealed Wednesday by a security company.
According to Roger Thompson, CTO of Exploit Prevention Labs, the ploy involved sponsored links (the text ads that appear alongside search results on Google) a malicious intermediary, and malware that steals online banking usernames and passwords.
"It's quite an investment on the bad guys' part," said Thompson. "Instead of just hacking into sites, they bought keywords."
Those keywords put the criminals' sponsored links at the top of the page when searches were run for brand name sites like the Better Business Bureau or Cars.com using phrases such as "betterbusinessbureau" or "modern cars airbags required." But when users clicked on the ad link, they were momentarily diverted to smarttrack.org, a malicious site that used an exploit against the Microsoft Data Access Components (MDAC) function in Windows to plant a backdoor and a "post-logger" on the PC.
Original article
---

Add comment

Email to a Friend