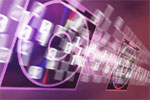 How to shop online without frauds
Date:
November 27, 2006
Source:
newsnet5.com
The malls can be crazy during the holiday season with long checkout lines and little parking. But cyberspace is great spot to start your shopping.
According to NewsChannel5, more than ever, people are doing their shopping over the Internet. Many consumers are going online to avoid crowds and parking.
If you're interested in becoming one of the billions of people Web shopping, here's a primer to help get you on your merry way.
3 Simple Steps Everyone Should Take:
1. Use your credit card. (Under the Fair Credit Billing Act, your credit card company covers you for all but $50).
2. Check the seller's privacy policy, payment options, shipping costs and insurance and return policies.
3. Print out and save your online invoices or e-mail order confirmations. These can serve as your insurance policy if you receive the wrong order (or never receive your order).
Original article
---

Add comment

Email to a Friend