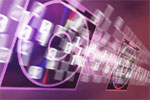 Spyware scams leading
Date:
July 27, 2007
Source:
legalbrief.co.za
Police have predicted that scams using spy software downloaded from the Internet will become the 'cybercrime of the future'.
Supt Jerome Hardenberg, of Western Cape's commercial branch of the SAPS, said two cases of this sophisticated scam had already been uncovered where WIN-SPY software was downloaded on public computers at Internet cafes, and activated when specific information that could be used to commit fraud was monitored. Hardenberg said the software installed on computers could log all the details and work processed on the specific computer, says Business Day. Hardenberg said 'soft spots' where the new type of cybercrime could be committed included Internet cafes, airports and any other places where the public had access to computers. He warned users not to make banking transactions on computers in public places. Hardenberg's warning came as Western Cape's commercial crime unit launched an all-out information campaign to thwart burgeoning commercial crime in the province, especially electronic crime. Provincial director Andre Van Dyk says electronically generated crimes are reported on a daily basis and involve amounts from R5 000 to R500 000.
Original article
---

Add comment

Email to a Friend