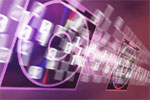 Nigerian internet scam comes back
Date:
February 27, 2006
Source:
pittsburghlive.com
By:
A new spin on an old scam has state Attorney General Tom Corbett's office issuing a familiar warning: Overseas traveler's checks plus requests for wire transfers to Nigeria over the Internet equals risky business.
An East McKeesport woman advertising her nanny business on a Web site said Friday she was bilked out of more than $4,600 recently by an unknown man who claimed to need someone to take care of his daughter.
"This is the downside of technology," said Corbett spokeswoman Barbara Petito. "The big danger of these types of scams is that charges are not likely and rarely do consumers recover their money."
The 29-year-old woman, who declined to be identified, first heard from the con artist via e-mail through her advertisement on www.pittsburghnanny.com, an Internet site that matches local caregivers with parents.
Original article
---

Add comment

Email to a Friend