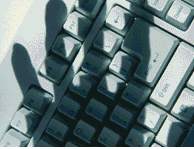 Top Cyber Commanders Speak at Cybersecurity Summit
Date:
September 25, 2013
Source:
Cybersafetyunit.com
In light of privacy revelations about the federal government's surveillance programs, the 4th annual Billington Cybersecurity Summit brings together experts from the public and private sector to discuss the future of cybersecurity.
The forum includes keynote remarks by National Security Agency General Keith Alexander, who is expected to defend his organization's policies and practices. Other speakers include Patrick Gallagher, director of the National Institute of Standards and Technology (NIST).
Cybersecurity topics addressed include the White House's cybersecurity approach, the emerging standards for information sharing and the "cloud." They also discuss the legislative developments in cybersecurity as well as cyber warfare.
Sourse: C-span.org
---

Add comment

Email to a Friend