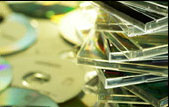 Piracy charges
Date:
September 25, 2004
Source:
Computer Crime Research Center
By:
On December 18, 2003 a Norfolk federal grand jury returned a one-count indictment against Tobolsky charging him with copyright piracy in conjunction with his illegal copying and sale of Intuit accounting and finance software. The charge stemmed from Tobolsky's ownership and operation of an Internet business, known as Coast, Inc., which sold various items, including software, clothing, and jewelry. Using a company web site and Internet auction houses such as eBay and Yahoo, Tobolsky advertised and sold a variety of Intuit software, such as Quick Books and Quicken, for which Intuit held copyright registrations.
Although Tobolsky advertised this software as "authentic," in fact, he illegally reproduced and distributed it from his residences in Virginia Beach and then later Orlando, Florida, without Intuit's knowledge or permission. When some of the buyers complained to Intuit about their inability to register Intuit software bought from Tobolsky, Intuit officials contacted the Bureau of Immigration and Customs Enforcement. After making an undercover purchase of software from Tobolsky through the Customs Cyber Center, Customs agents then obtained a warrant to search Tobolsky's Florida residence. This search led to the seizure, among other things, of 69 counterfeit copies of Intuit Quick Books software, along with supplies and computer equipment used to illegally manufacture such software and counterfeit labels. As part of his plea agreement, Tobolsky has forfeited these items to the United States. Analysis of the records seized during the search and obtained from eBay and Pay Pal show that, from November 2002 through June 2003, Tobolsky and Coast, Inc., sold 2,283 illegal copies of Intuit software. This software had a retail value of $738,023.
---

Add comment

Email to a Friend