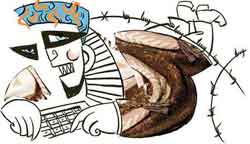 Al Qaeda reforms its terrorist structures
Date:
August 24, 2004
Source:
Computer Crime Research Center
By:
European special services involved in fighting terrorism are not so sceptical any more about warnings of their American colleagues that terror level threat has elevated. After a three-week long detailed analysis of the gathered intelligence data, Europeans are saying about the principal modifications in the structures of present-day terrorist groups.
Groups controlled by Al Qaeda are being decentralized in order to reach greater efficiency of terrorist activities, RBK informed. Nowadays, autonomuos terrorist units enter the global arena.
---

Add comment

Email to a Friend