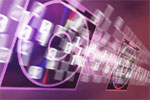 Data leak at Russian Central Bank, hackers
Date:
May 24, 2005
Source:
Computer Crime Research Center
By:
CCRC informed
earlier
of a theft of the Russian Central Bank's database that had been allegedly stolen and sold. The database was reported to contain information on bank transfers processed by cash settlement centers of the Central Bank from April 2003 to September 2004. The database purported to cover all bank transfers starting from $20,000 wired by all Russian companies plus information on banking details and payments.
"Pirates" began to sell the updated database last week. Anyone who is interested in getting detailed information on bank transfers processed by cash settlement centers of the Central Bank up to January 2005 can do it for only $100.
The information on bank transfers became available for the first time at the turn of February. Unknown hackers flooded e-mail boxes with letters offering to sell "exclusive data base on money transfers processed through cash settlement centers of the Russian Central Bank".
Ads offered to know complete data on all bank operations of any firm or bank: date, destination, purpose and sums of money transferred.
As the whole data base was about an impressive 80 gigabytes, hackers sold information on hard drives that could be connected to computer through a special interface cable.
The media promptly echoed the publication in casting doubt on the bank secrecy, a "sacred cow" of the banking system. The media also reproached the authorities for their failure to keep business secrets intact. As a result, the Central Bank had to issue inane statements saying that "the bank is currently checking reliability of the reports."
Hackers asked $1,500 for the whole data base, though they lowered the price to $1,000 due to slack demand. Thereafter they decided to divide the database into parts and to sell separate DVDs for $40 each.
---

Add comment

Email to a Friend