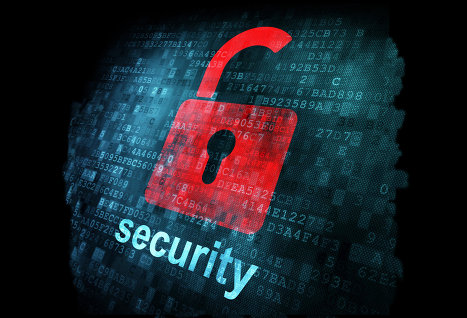 Cybercrime seen as drawback to cashless economy
Date:
February 24, 2023
Source:
Computer Crime Research Center
The move to a cashless economy comes with its downsides, one of which is a higher risk of cybercrime, says, Dotun Adediran, associate director, tech platforms, KPMG.
One of the drawbacks that comes with running a cashless society is the increase in cybercrimes, he said.
He said this during a panel session on 'drive towards a cashless economy, data &analytics, and blockchain' at the KPMG Audit Committee seminar in Lagos.
Adeniran, said that the increase in cashless transactions increases digital footprints of people and might be posed with cybercrime risk.
According to a recent report by Checkpoint Research Threat Intelligence Report, Nigerian businesses experience about 2,308 attacks across all industries weekly.
The report says that Nigeria recorded a 174 percent increase in cybercrime in the first six months of 2022.
Read also: Meristem analysts ask investors to 'hold' Ardova stocks amid proposed buy-out
On factors that affect the level of cashless adoption, Adediran pointed out that Sweden has the most robust cashless adoption, on the back of their high internet penetration, high smartphone penetration and a thriving economy of which Nigeria cannot boast of.
"Unlike Nigeria, with internet penetration of only 51 percent, with a lesser smartphone connection and a poverty rate of 45 percent does not let cashless adoption seamless in Nigeria," Dotun said.
He mentioned that for there to be headway in the payment infrastructure, it needs to go more contactless.
"Contactless payment is really important, a lot of payments are heavily reliant on the internet and connectivity. Contactless payment will help Nigeria move faster towards a cashless economy adoption," he said.
Despite all of the setbacks stated , data released by the Nigeria Inter-Bank Settlement System (NIBSS) show that payments made via electronic channels hit an all-time high value of N42 trillion in December 2022.
That is a 52 percent year-on-year increase from December 2021. Similarly, the total volume of transactions processed by NIBSS also jumped from 3.4 billion in 2021 to 5.1 billion in 2022. This represents a 50 percent increase year-on-year. The payment infrastructure is also unevenly distributed.
Adeniran noted that it is necessary to create cheaper access to payment and technology for people in remote areas.
He said that some of the benefits of the cashless policy is financial inclusion, and the access to multiple financial products it affords Nigerians .
"If a lot of market women transactions are recorded digitally they will all have access to loans and insurance," he said.
Lawrence Amadi, partner and head of technology Assurance &CFO advisory KPMG said that pre 2018 there were 70,000 agency banks but in 2023 there are about 1.6 million agency banks trying to penetrate people at the bottom of the pyramid
" If you grow agency banks in a quantum leap and these guys do not have this money to give to people in the rural areas, it then creates a black market." He said.
The attendees who were mainly board audit committee were endeavored to ensure cyber risk is specifically identified in the organisation's risk management framework while playing their roles in digital and cyber risk management.
---

Add comment

Email to a Friend