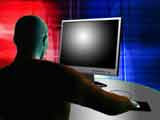 Hacker pleads guilty
Date:
November 23, 2008
Source:
news.bostonherald.com
BOSTON - A teenage computer hacker from Massachusetts has pleaded guilty to a variety of charges connected with his damaging activities.
Federal prosecutors say that between November 2005 and January, the 17-year-old boy from Worcester, referred to in court documents only by his initials "N.H." and his online moniker "Dshocker," hacked into corporate computer systems to steal information; took control of thousands of computers in "botnet" attacks; made hoax 911 calls that resulted in SWAT team responses; made phony bomb threats; and bought goods using stolen credit card numbers.
He was charged with computer intrusion, interstate threats and wire fraud.
Original article
---

Add comment

Email to a Friend