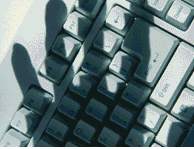 Cybercrime threat serious
Date:
February 23, 2012
Source:
Thesundaily.my
KUALA LUMPUR (Feb 22, 2012): The global threat of cybercrime has never been more serious.
A recent report by the United States Federal Bureau of Investigations has found that the nett loss due to cybercrime now outweighs the global narcotics trade.
With one million victims everyday of credit card theft, intellectual property theft or compromises to national infrastructure frameworks, a Symantec 2011 report estimated that US$388 billion (RM1.2 trillion) is lost globally to this new cyber threat.
This was revealed by International Multilateral Partnership Against Cyber Threats (Impact) chairman Datuk Mohd Noor Amin (pix) in a talk today titled "The new warfare? How a global alliance of governments, industry and academia is rising to the challenge of cyber security."
Speaking to the press later, Mohd Noor said the threat of cyber warfare is very real and not mere science fiction.
"Amidst world issues like hunger or armed conflict, does cybercrime really warrant attention of the United Nations? The answer is simple - look at how connected countries are today.
"Cybercrime is no longer simply about having no email or having your web servers downed. Today, computer networks are used to manage critical national infrastructure, like airport traffic control systems, dams, power stations including nuclear power and buildings.
"A lot of harm can be done via manipulation of these networks," he warned.
"Many nations, like the United States, are waking up and making sure their networks of national defence contracts are not compromised."
However, even more countries are ill-prepared to face this new threat.
"The spectre of cyber warfare is something that has risen only in recent years, and skilled resources that can be employed to secure computer networks are in scarce supply," he added.
Mohd Noor said it will take time for countries to increase human capital development.
He cautioned that Malaysia is no less vulnerable to cybercrime than any other advanced nation.
"Remember, the more connected you are, the more vulnerable (you will be). If you look at developments in Malaysia, we have almost first world infrastructure wherever we go."
However, Mohd Noor said there is no nation in the world which can safeguard 100% against cyber threats.
"If you employ best practises and install necessary safeguards, chances of networks being compromised may not be zero, but are greatly minimised."
He further called for a globally accepted set of laws which can prosecute cyber criminals across borders.
Cybercrime has exponentially grown but succesful prosecution had not increased in tandem, he said.
"There is an obvious lack of coordinated laws to adress cyber criminals," he said, adding that cyber criminals manipulate this lack of legislative framework.
"Some countries do not have cyberlaws."
Cyber criminals also can host their servers in one country and operate in another.
Thus, Mohd Noor acknowledges that gathering and preserving of evidence is a formidable task.
Impact, which is based in Cyberjaya, is the cyber security arm of the United Nations specialised agency, the International Telecommunication Unit.
---

Add comment

Email to a Friend