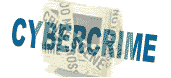 The Convention on Cybercrime will come into effect on 1 July next year
Date:
March 22, 2004
Source:
Computer Crime Research Center
By:
News Agency
Silicon.com
said Friday that an 'anti-cybercrime treaty' designed to impose penalties on those breaking the law via the internet, originally adopted in November 2001, is finally to get the green light.
The Convention on Cybercrime will come into effect on 1 July next year. The document, touted as the "first international treaty" to deal with breaches of law "over the internet or other information networks" was originally adopted over two years ago. The convention is the fruit of four years of negotiations at the heart of the Council of Europe, a consultative assembly of 43 countries, based in Strasbourg.
The secretary general of the Council of Europe, Walter Scwimmer, congratulated the states on "this important step in the fight against technological crime. Cybercrime is a major international challenge which needs a coordinated international effort. That's why I am calling on all the member states of the Council of Europe who have yet to sign or ratify the treaty to do it as a matter of utmost priority," he said in a statement.
Taking into consideration the Council of Europe-passed Convention on Cybercrimes, many countries worldwide should generally specify offences to be considered as cybercrimes. Their Penal laws ought to be harmonized at the national level by taking into account recommendations of the Council of Europe and norms of the international legislation because when committing computer crimes their objects or subjects are often under various jurisdictions. It means that cybercriminals can launch an attack from the country having no appropriate laws. No state can solve the problem of cybercrimes alone.
---

Add comment

Email to a Friend