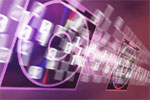 Hacker breaks into a U.S. Navy database
Date:
January 22, 2006
Source:
financialmirror.com
A 19-year-old Spanish hacker broke into a U.S. Navy database, jeopardizing the security of a nuclear submarine maintenance facility in California.
The hacker was arrested on January 11 after the U.S. Naval Criminal Investigative Service informed Spain about a hacking attack against the Point Loma naval base from a computer located in the southern Spanish city of Malaga.
Spanish police said the hacker had "seriously compromised the correct functioning and security" of a nuclear submarine dry-dock at the naval base, which provides support for the U.S. Pacific Fleet and houses six attack submarines.
The hacker just wanted to test his skills in breaching security systems, reports said.
Police also questioned four other people about the incident. The group was believed to have broken into more than 100 computer systems, causing damage estimated at 500,000 dollars.
It is not unusual for hackers to target U.S. government agencies. In one of the most recent such cases, a 21-year-old Indiana man was sentenced to 21 months in prison last May for compromising computers at the Department of Defence.
Original article
---

Add comment

Email to a Friend