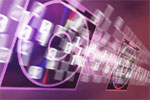 Need in cybercrime training
Date:
December 21, 2007
Source:
Business Standart
While cyber crimes are on the rise in India, there is a shortage of trained professionals to combat them.
Globally, 6,70,000 complaints have been registered and as on December 31, 2006, the total reported loss was $1.1 billion. According to Indian Computer Response Team (CERT IN), hackers broke into over 2,340 websites till May this year.
At the current rate, India needs about 20,000 trained professionals to solve the crimes related to internet and mobile phones.
To address this shortage, Agape India — providing services in cyber forensic law, biometrics solutions and storage consultant — has launched National Institute of e-forensic (NIeF). It is a unit of e-forensic, aimed at providing advanced specialised computer and mobile forensic training programmes.
The company will be investing close to Rs 200 crore by March 2008 to set up five training laboratories in India — of which two would be for state governments.
Original article
---

Add comment

Email to a Friend