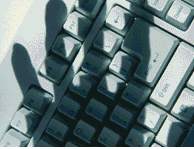 Chinese hackers pledge to reject cybercrime
Date:
September 20, 2011
Source:
Computerworlduk.com
By:
Gong Wei and Wan Tao ask their peers to commit to a code on hacking standards
Two prominent Chinese hackers have released a convention calling for the rejection of cybercrime and are asking their peers to support it, as China is increasingly seen as the source of international hacking attacks and cybertheft.
The two hackers, Gong Wei and Wan Tao, released their "Hackers' Self-Discipline Convention" to the Chinese media and posted its contents on the internet. The hackers declined to offer further comment, but the document presents itself as a moral code that outlines appropriate hacking activities and eschews cybercrime.
The document states that hackers will not obtain money through stealing from the public. Hacking groups will also not spread knowledge or tools that are meant to take income. "The public's privacy, especially that of children and minors, will be protected," the document says. Any activity to buy or sell people's private information is considered inappropriate.
Internet development
The pact also defines hackers as people who promote the development of the internet and computing by studying security vulnerabilities. "What hackers do is not malicious damage," the document notes. "Hackers are not used for politics."
A draft of the convention will be presented to a hackers' conference in Shanghai, being held next week, that 400 to 500 people are expected to attend. A vote will then be cast on whether to approve the convention.
Both Gong and Wan currently work in the IT security industry, but gained prominence as two of China's earliest hackers. Gong is the founder of the Green Army Corps, one of the country's first hacker groups, while Wan founded the hacking group China Eagle Union. Both groups are believed to have been involved in attacking and defacing foreign websites.
Government denies official hacking
Gong and Wan first told the Chinese media about their plans to write a convention after the Chinese supreme court ruled in August that hackers could be subject to penalties based on existing laws. Gong said China lacked a healthy hacking culture, and newcomers with an interest in technology could easily fall down the wrong path.
Chinese authorities have repeatedly denied that the government supports hacking. But the country has come under suspicion of state-sponsored cyber attacks. One recent large-scale attack involved a hacking group that targeted 72 companies and organizations across 14 countries, according to security vendor McAfee. Analysts have pointed fingers at China because of the targets selected.
---

Add comment

Email to a Friend