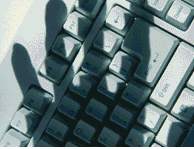 Cyber criminals hit Esc key for 10 yrs
Date:
September 20, 2010
Source:
Timesofindia.indiatimes.com
MUMBAI: The plethora of online Nigerian frauds, instances of hacking and obscene text messages might be spiralling endlessly, but the city is yet to see a single conviction in cyber crime cases in the last 10 years.
In the last four years alone, more than 110 cases have been registered in Mumbai at the cyber crime police station and with the cyber crime investigation cell under the Information Technology Act. Yet, experts say, because of the police's inadequacies, none of the cases have been carried through to their logical conclusion.
According to former cop and advocate Y P Singh, a major cause for the low conviction rate in the city is the technological illiteracy of its police officers. "The rules for collection of evidence change in cyber crimes and our officers should be well-versed in them."
Many a time, Singh said, officers inadvertently leave loopholes while documenting evidence in cyber crimes, which allows the accused to go scot-free when the case is produced before a court.
The situation is no better in other cities.
Bengaluru, the international outsourcing hub, has not convicted a single accused since the country's parliament promulgated the IT Act a decade ago. In fact, according to Singh, the conviction figures in the last 10 years for the entire country are in single digits.
Officials from the cyber crime cell of Mumbai police's crime branch say that very few cases get registered because the complainant, after initially approaching the police, backs out at the eleventh hour.
"Scores of cyber crimes are happening all time, but only a few get registered either because the victim is not interested or because the police do not want to take the added pressure," Singh said. "Instead of registering a police case, wasting time going through legal hurdles, and running the risk of hurting their reputation, many companies settle the matter out of court."
Singh cited the instance of the Cricket Club of India, where an employee received obscene mails, "but the club did not pursue the case".
---

Add comment

Email to a Friend