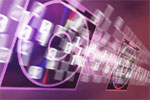 Cybercrime: Russia declares war
Date:
November 18, 2005
Source:
Rian Novosti
Russian Information Technology and Communications Minister Leonid Reiman said at the World Summit on the Information Society in Tunis that the international community must take practical measures against cybercrime, the ministry said Thursday.
"The accessibility and scale of new information-communications technology places on society and all its members an additional legal and moral responsibility for their use. The international community should take practical measures against cybercrime," Alexander Parushkov, the head of the ministry's press service, quoted Reiman as saying.
Reiman said implementing more concrete measures would require the cooperation of the UN and its specialized organizations to be most effective.
The ministry forecasts that by the end of 2005, the number of mobile phones in Russia will exceed 100 million, triple the number of fixed-line subscribers.
"The number of internet users in 2004 grew by 52%, totaling more than 18 million people," the minister said. "One in eight Russians uses the World Wide Web and in Moscow, every other person."
Over the past five years in Russia, a program has been under way to update satellite groups. "The technological possibilities for digital television, radio broadcasting, and multimedia services based on the Internet are expanding. This year, a state program to develop digital television will begin," the minister said.
Original article
---

Add comment

Email to a Friend