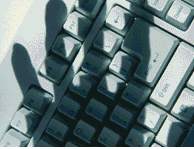 London police make cyber crime arrest in St. Thomas; two young victims identified
Date:
October 18, 2012
Source:
Londoncommunitynews.com
The London Police Cyber Crime unit received information from the National Child Exploitation Coordination Centre that a residence in St Thomas was responsible for uploading child pornography to an Internet image hosting website over the past year.
On Oct. 5, the London Police Service Cyber Crime Unit executed a search warrant at a St Thomas residence with the assistance of Elgin OPP. Through further investigation the London Cyber Crime Unit identified two child victims.
As a result of their investigation, Tyler Major, 25, of St. Thomas, has been charged with two counts of production of child pornography; two counts of possession of child pornography; making available child pornography and accessing child pornography. The charges haven't been proven in a court of law.
This project has been made possible by a grant from the Ministry of Community Safety and Correctional Services and the Ministry of the Attorney General.
---

Add comment

Email to a Friend