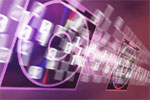 Protecting ids
Date:
October 18, 2006
Source:
biz.yahoo.com
When in the Internet, data are unprotected and totally exposed. To protect users from hackers and to grant their anonymity, SecurStar offers the appropriate solution. SecurSurf establishes an encrypted tunnel between the user's PC and one of the SecurStar proxy servers. This solution effectively prevents hacker attacks and enables users to surf the Internet anonymously, without internet providers and others being able to spy on them.
Each provider of an Internet website or each ISP can access the user's information. Through the IP address, it is possible to determine exactly when and which webpages have been visited. Through cookies, the Internet surfing behaviour can be tracked.
SecurSurf prevents this kind of spying by enabling users to surf the Internet with another identity and hiding online activities from websites and Internet providers.
SecurSurf makes users anonymous and invisible in the Internet. With this solution, the user can exchange his IP address for an anonymous one. This new IP cannot be traced. If a hacker tries to locate a user who, for instance, is in the U.S., he will unsuccessfully look for him in Hong Kong, the Netherlands, Czech Republic, Malaysia, or any other place where a SecurStar server is placed.
Original article
---

Add comment

Email to a Friend