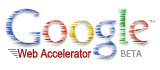 Malware search released
Date:
July 18, 2006
Source:
googlewatch.eweek.com
A security researcher has created a new malware search Web site using Google's SOAP API and released it to the Web community.
H.D. Moore, creator of the Metasploit hacking tool, has released a search engine (pictured at left) that finds live malware samples through Google queries. Security research firm WebSense created a similar service last week but, according to Moore, WebSense was only releasing the code to specific security mailing lists. So Moore decided to roll his own consumer-friendly version over the weekend.
The new engine can locate about 300 different malware signatures, and Moore says he'll add 6,000 more in an update. Just type in a query, find live code, and you're ready to rock.
Original article
---

Add comment

Email to a Friend