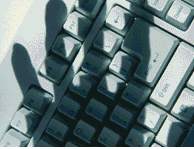 UK First in the Battle Against Cyber Crime
Date:
December 17, 2010
Source:
Computer Crime Research Center
By:
The international 'Cybercrime Security Forum' will launch in London in May 2011, in response to growing threats to British Business and recent government ranking of cyber crime as a major danger to national security.
Involving the world's leading security experts, the two-day forum will offer practical advice for IT and security professionals from both the public and private sector. Its announcement comes in the midst of damaging international political, corporate and military leaks via the hacker-operated website 'Wikileaks'.
The Cybercrime Security Forum is a world-wide event, attracting support from major international organisations, including Microsoft and the US military. The UK forum - 'Cybercrime UK' - will cover key issues ranging from forensics, social networking security (SNS), password protection and infrastructure security.
Continue reading
---

Add comment

Email to a Friend