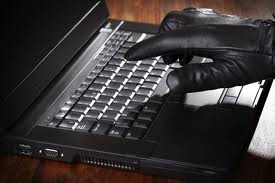 Cybersecurity companies work to curb car hacking
Date:
August 17, 2016
Source:
Cybersafetyunit.com
n today's world of super-connectivity, we secure personal data with firewalls, anti-virus protection, and encryption. But what about our cars?
Autos are increasingly becoming computers on wheels.
And as CCTV's Stephanie Freid reports, they are vulnerable to hacks.
Cars could go out of control on highways not because of driver error or faulty road conditions, but because someone else is controlling the car, the brakes, the steering system, even the stereo.
It's called car hacking, and it's such a serious threat the FBI issued a warning about it in May. China too launched an automotive cybersecurity committee in July to address car hacking.
The same anti-lock braking systems, GPS, and diagnostic structures that make today's cars smart render them vulnerable to malicious hackers.
The prospect of being car-hacked while in motion is a terrifying one, but it is a reality, which is why the automotive industry is scrambling to come up with a solution.
Almost every model car on the market is susceptible. Cybersecurity companies like Argus Cyber Security in Tel Aviv are developing multi-tier systems to protect against attacks.
The trick is staying ahead of the hackers. "As smart as we can be, we cannot foresee what will be the new attacks in five or 10 years," Yoni Heilbronn of Argus Cyber Security said. "So it's really important to have ongoing protection like the antivirus model thing."
Argus is currently negotiating with the world's major auto manufacturers. The system is expected to be in cars within a year.
---

Add comment

Email to a Friend