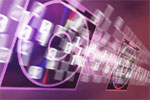 Breeding brand new viruses
Date:
January 17, 2006
Source:
net-security.org
Less than 1 percent of new threats detected in 2005 by PandaLabs were viruses, which confirms the decrease in the number of viruses compared to other types of malware
The number of new variants of malware specimens detected that can be used for financial gain, such as Trojans or worms, is still high
According to data released by PandaLabs, less than one percent of the new threats detected in 2005 were viruses, whereas threats like Trojans and worms still had a significant presence compared to the previous year.
"Viruses, described as threats that add their code to other executable files in order to carry out their malicious actions, have reached rock bottom this year," explains Luis Corrons, director of PandaLabs. "The aim of creators of this type of threat is usually fame. However, legislation against computer crime in many countries worldwide has led to a dramatic drop in the number of new specimens of this type. Now, almost nobody runs the risk if it does not lead to financial gain."
Of the new threats detected by PandaLabs in 2005, 42 percent were Trojans, 26 percent were bots, 11 percent were backdoor Trojans, 8 percent were dialers, 6 percent were worms and 3 percent were types of adware/spyware. The activity of these threats registered by Panda ActiveScan is significantly different. In this case, 44 percent of detections were types of adware/spyware, but still without a significant virus presence.
"Trojans, phishing, spyware… all of these can be used, in one way or another, for financial gain and that is why they persist," says Luis Corrons. "Similarly, don't forget that the professionalization of malware writers has led to other, much more sophisticated attacks that, due to their nature, are less quantifiable, such as targeted attacks. Companies do not give enough importance to the risk that these types of threats pose to their interests."
Original article
---

Add comment

Email to a Friend