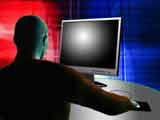 Cybercrime rise is threat to Ireland Inc - Flanagan
Date:
October 16, 2018
Source:
Computer Crime Research Center
By:
Cybercrime incidents have greatly increased and are a threat to Ireland's attractiveness as a business location, according to Justice Minister Charlie Flanagan.
Citing a report by PwC which said more than 60pc of Irish businesses reported suffering cybercrime in the past two years, Mr Flanagan said the issue was "an obvious concern for Ireland's digital economy and for investors looking at Ireland as a business destination".
Mr Flanagan was speaking at Dublin Information Sec 2018, a cybersecurity conference hosted by Independent News &Media, the publisher of this newspaper. He said the Government was working on a new national cybersecurity strategy, which will be published early next year.
"As noted by the UN Secretary General Antonio Guterres last May, cybercrime is now estimated to generate some $1.5trn (€1.3 trillion) in revenue a year. Some EU member states now report that the recording of cybercrime offences may have surpassed those associated with traditional crimes," Mr Flanagan said.
"Almost all aspects of our lives have a digital dimension, and while the ubiquity of connected devices - the 'Internet of Things' - has brought truly massive benefits to our society, it has also opened up a number of new and unpredictable threats ... increased interconnectedness means increased vulnerability to external interference."
Mr Flanagan said the availability of illegal content - particularly child abuse material - was of particular concern, with referrals to gardaí regarding child abuse material having increased "exponentially" in recent years.
He said law enforcement and the private sector needed to work together to tackle the problem - particularly because of the way in which cybercriminals are able to easily cross geographical boundaries to carry out their attacks.
---

Add comment

Email to a Friend