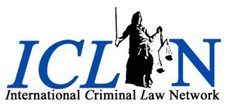 Conference: Public-private coopeation in international criminal law
Date:
October 16, 2007
Source:
Computer Crime Research Center
13 & 14 December 2007 The Hague
The International Criminal Law Network organises its 6th Annual Conference in December 2007 in The Hague. This year ICLN has chosen to discuss the current structures and future possibilities of public-private cooperation in international criminal law. Click here for more information on the theme of the conference. Public-private cooperation in the following areas will be discussed:
Cybercrime
Money laundering & fraud
Corruption
Human trafficking
Counterfeiting
Illicit chemicals & medicine trade
Details on programme and costs.
---

Add comment

Email to a Friend