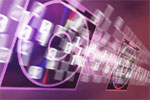 UK to fight cybercrime
Date:
August 16, 2007
Source:
csoonline.com
The U.K. House of Lords Science and Technology Committee is urging that the government act to protect individual Internet users against online crime.
The committee describes the cybercriminal threat as a threat to the future of the Internet itself. It argues that the prevailing decentralized approach to online crime is a threat to public confidence in the medium.
That approach contributes to a "wild west culture where the end user alone is responsible for ensuring they are protected from criminal attacks online," the committee said.
The group urges government-led action to protect the Internet against increasingly well-organized online criminals, who use technology to (among other things) steal people's identities and access people's bank accounts.
House of Lords Science and Technology experts slam the government's existing approach as "inefficient and unrealistic."
Original article
---

Add comment

Email to a Friend