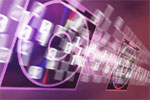 eBay fraud
Date:
November 15, 2006
Source:
greatfallstribune.com
By:
A 37-year-old Great Falls man is accused of selling an engine on Ebay, cashing the buyer's check, but never delivering the goods.
Alexis Rivera appeared Monday in a Cascade County District Court on felony theft. The crime carries a maximum 10 years in prison and a $50,000 fine.
The Great Falls man posted a Mercruiser boat engine for $1,376.01 on Ebay over the summer and charged an extra $150 for delivery.
According to the Cascade County Sheriff's Office, however, Rivera never owned a Mercruiser boat engine.
A New York man was the highest bidder and sent a check to Rivera for $1,526, which Rivera then deposited in his account at 1st Liberty Federal Credit Union on June 22, according to court documents.
The New Yorker tried many times during the next several months to contact Rivera, both by telephone and through email, to confirm the sale.
Slowly though, Rivera quit responding to his messages, according to court documents.
Rivera alleged the engine was en route to the East Coast via Midwest Motor Express, but the shipping company has no record of drop-off or delivery. Ebay later closed Rivera's account because of fraudulent transactions.
Original article
---

Add comment

Email to a Friend