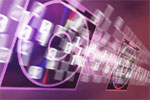 Internet security: websites prohibited
Date:
May 15, 2007
Source:
themoneytimes.com
Just weeks after restricting soldier's blogs, the US Department of Defense has banned the use of You Tube and My Space for reasons of strained network capabilities and present operational risks as revealed by a memo issued by a high-ranking Army official on Friday.
The memo states that the soldiers cannot access such social networking and recreational sites through military networks, which is the only line of communication for the overseas soldiers, and decides to block 11 such more sites (barring the gaming sites) which include video-sharing sites Metacafe, IFilm, StupidVideos and FileCabi; social networking sites BlackPlanet and Hi5; music sites Pandora, MTV, 1.fm, live365 Internet Radio; and the photo-sharing site Photobucket. All such sites allow the army men to socialize with family and friends and any kind of carelessness can jeopardize lives as well as military operations.
Original article
---

Add comment

Email to a Friend