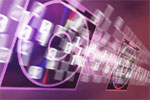 Computer crime hits car owners
Date:
May 15, 2006
Source:
iol.co.za
By:
One of South Africa's leading vehicle-recovery companies has begun a nationwide investigation into allegations that some of its employees may be helping syndicates to steal cars fitted with tracking devices.
The claims, by a former employee of Tracker, prompted the company to act immediately.
On Thursday, the day after The Star enquired about the allegations, the company called in a team from the Truth Verification Testing Centre to analyse the involuntary stress levels in the voices of 78 male staff members.
Within the next few days, all of the company's 750 employees will undergo the "truth testing" in call centres around the country.
Original article
---

Add comment

Email to a Friend