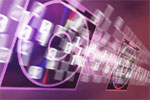 Identity check made compulsory in Karnataka cyber cafes
Date:
November 14, 2004
Source:
deepikaglobal.com
Bangalore, November 14 :Internet surfers in over 50,000 cyber cafes across Karnataka now need to show an identity proof before they browse the Web.
The State Government with an aim to prevent misuse of the Net by criminals has made it mandatory for cyber cafes to have a record of all net users, failing which police can impound the license of the Internet parlours.
"We are introducing this law to check anti-social elements and anti-national activities. Internet is a great medium for communication, but people can also carry out a lot of such (illegal) activities through the web," IT Secretary KN Shankaralinge Gowda told PTI.
A surfer needs to display his identity card at the cyber parlour or be photographed by a Web camera by the attendent before he logs on the Net.
His image and records have to be compulsorily maintained for a year, a notification by the State IT department says.
Karnataka, which set up India's first cyber crime police station, is also ahead of other states to make it mandatory for cyber cafe owners to maintain records of its users, evoking fears that the move could turn into an instrument for police harrasment.
"We want to do it without disturbing the users and in no way will we interfere with their privacy," Gowda said.
---

Add comment

Email to a Friend