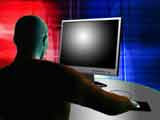 Ex-hacker 'Mafiaboy' tells all in memoir
Date:
October 14, 2008
Source:
cbc.ca
A former hacker, who temporarily shut down several major websites and led the RCMP and the FBI on a manhunt when he was 15, has written a tell-all memoir about his criminal past.
Michael Calce co-wrote with journalist Craig Silverman Mafiaboy: How I Cracked the Internet and Why It's Still Broken, which tells his story and examines the current state of online security.
In an exclusive interview with the CBC's The Hour on Wednesday, Calce spoke publicly for the first time about his criminal acts.
"I realize what I did was wrong, and I feel bad about it and I think I can help people with it by sharing my experiences," said Calce, 24, who now helps companies protect themselves online. "Hopefully, there's not going to be a Mafiaboy 2.0."
In February 2000, Calce, who went by the internet alias Mafiaboy, launched denial-of-service attacks that temporarily brought down five websites, including Yahoo!, eBay and CNN. The attacks caused millions of dollars in damages and shook the confidence of the U.S. government. Former U.S. president Bill Clinton even convened a special Cybersecurity Summit in the days after the attacks.
Calce was apprehended in April 2000 during a late night raid by Montreal police and eventually pleaded guilty to 56 charges and served eight months in a group home facility.
Original article
---

Add comment

Email to a Friend