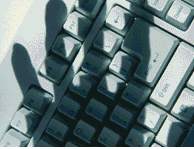 Ukrainian Head of Cybercrime Marketplace Gets 18 Years in Prison
Date:
December 13, 2013
Source:
Cybersafetyunit.com
A Ukrainian cybercriminal was sentenced to 18 years in prison by a U.S. judge for his role in co-founding the CarderPlanet website, where thieves sold stolen credit-card data and other financial information.
Roman Vega, 49, was sentenced yesterday in federal court in Brooklyn, New York, after pleading guilty in 2009 to conspiracies to commit money laundering and access device fraud. Vega has been in custody since his arrest in 2003 in Cyprus.
CarderPlanet was "one of the most notorious websites for computer hacking, money laundering and credit card fraud," the Justice Department said in court papers. The website, which allowed cybercriminals to buy and sell stolen financial data, once had 6,000 members and a hierarchy similar to the mafia's, which Vega helped enforce, the U.S. said.
---

Add comment

Email to a Friend