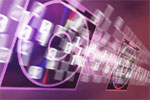 McAfee will protect against worms, spyware, spam
Date:
September 13, 2005
Source:
PR Newswire
PR -- McAfee, Inc., the leader in Intrusion Prevention and Security Risk Management,
today announced that it has extended its Deployment Assistance Program to
customers and select McAfee(R) SecurityAlliance(TM) partners deploying
McAfee's new family of Secure Content Management (SCM) appliances. The 60-day
Deployment Assistance Program offers technical support and deployment
assistance to ensure companies are successful in testing, evaluating,
installing and deploying the McAfee Secure Web Gateway, McAfee Secure
Messaging Gateway, and McAfee Secure Internet Gateway solutions.
"Delivering customers a solution to protect against worms, spyware, spam,
and phishing is just one piece of the puzzle," said Lambert Walsh, senior vice
president of Worldwide Technical Support and Customer Service at McAfee, Inc.
"The Deployment Assistance Program makes certain our customers correctly
install and successfully deploy the products in their environment, so they
fully utilize and maximize their security investment right from the start."
"McAfee's Deployment Assistance Program has significantly minimized the
need for support follow-up soon after the customer's deployment," said Brian
Cosker-Swerske, CIO at Evigi Technologies. "As a SecurityAlliance partner we
work together with McAfee through the entire process, so that our mutual
customers experience the highest levels of McAfee's product performance
beginning from day one."
Original article
---

Add comment

Email to a Friend