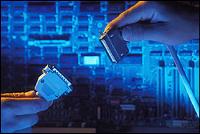 Telecom DoS Conceals Cyber Crime
Date:
May 12, 2010
Source:
The New New Internet
By:
The recent spike in unsolicited and mysterious telephone calls may be part of a new scheme to use telecommunications distributed denial of service (DDoS) attacks to distract individuals from ongoing cyber crime, the FBI warned recently.
According to the FBI, cyber criminals are using telephone calls to mobile and land-lines to distract victims from the attempts by the criminals to empty their bank and trading accounts. The attacks, known as telephony denial-of–service (TDOS), have surged in recent weeks, according to telecom companies working with the FBI.
Original article
---

Add comment

Email to a Friend