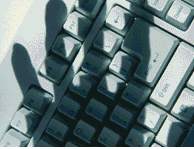 Rights activists seek changes in draft cybercrime bill
Date:
February 12, 2015
Source:
Cybersafetyunit.com
By:
KARACHI: With the Prevention of Electronic Crimes Bill 2015, which will be tabled in parliament soon, rights activists have stepped up efforts to finalise their recommendations for changes in the final draft.
The aim of this legislation is to tackle the excesses committed under the (now defunct) Pakistan Electronic Crimes Ordinance (PECO) and to do away with the flaws it contained. "But the version that has emerged from the Cabinet Division does not do that," said Bolo Bhi Director Farieha Aziz.
"There needs to be greater public scrutiny of the proposed legislation," Aziz told The Express Tribune, adding, "We've tried to do this in a small way by holding consultations, however, this is something the government should have done."
The director, however, says the National Assembly's Standing Committee on IT can still make the changes and that the government should not seek to pass the bill in a rush. "It would be advisable to first solicit feedback and correct the flaws to prevent it from having a detrimental impact on legitimate businesses and end-users," she said.
Bolo Bhi has been actively collaborating and consulting with lawyers and technology experts to finalise their recommendations for the proposed cybercrime law. It will soon submit its proposals to the NA Standing Committee on IT, which has been tasked to review and approve the law before it is presented to parliament.
In February 2014, the government decided to go for a legislation to deal with crimes committed on the internet. As a result, the proposed act was prepared by Jamil &Jamil, a Pakistani law firm, in consultation with the Pakistan Software Houses Association (
[email protected]
) and the Internet Service Providers Association of Pakistan (Ispak). After approval of the IT ministry, the draft was sent to the Cabinet Division.
After year-long consultations with other stakeholders, the IT ministry plans to send the draft to the prime minister to table it in the National Assembly sometime this month, according to Aziz.
However, the consultations – before and after the bill was drafted – were largely ignored by the ministry, Aziz said, referring to the copy of the draft, which is also available on Bolo Bhi's website.
This prompted them to hold consultations with cyber experts so that they could suggest changes in the draft beforehand.
"The current draft needs some adjustments and that can be done easily if the government is willing to do so," said Ali Raza Abidi, an MQM MNA and a member of the NA Standing Committee on IT.
---

Add comment

Email to a Friend