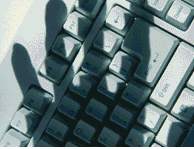 Suffolk County Computer Crimes Initiative Awarded Funds In Omnibus Appropriation Bill
Date:
January 12, 2010
Source:
Northforkvue.com
Washington, DC - Congressman Tim Bishop recently announced that efforts to secured $250,000 for the Suffolk County Police Department's Computer Crimes Initiative in the final FY 2010 Omnibus Appropriations Bill, which the President has signed into law, have been successful.
Congressman Bishop, representing the 1st District of New York, reports he has been working with the Computer Crimes Unit to bring Internet safety education into local schools. A total of $875,000 has been secured over the years to fund the Unit's fight against online predators.
"We need to do all we can to combat sexual predators who stalk our children through the Internet," Bishop said. "I am proud to work with the Suffolk County Police Department, which has become a national leader in efforts to protect children. The epidemic of online predators means that distance alone cannot keep our children safe."
Speaking to the importance of the coordinated effort, Suffolk County Executive Steve Levy commented, "This additional funding will enable the Suffolk Police to upgrade computer forensic equipment and continue efforts to keep our children safe. Since 2005, federal funds have helped detectives from the Computer Crimes Unit make Internet Safety presentations to more than 75,000 students and parents, helping to keep children safe from sexual predators. Additionally, detectives continue online undercover efforts to locate, apprehend, and prosecute pedophiles and child pornographers looking to exploit our children."
Suffolk County's Computer Crimes Unit has had success with the undercover investigation and arrest of individuals involved in online sexual exploitation of children. These new resources allow the Suffolk County Police Department to upgrade computer forensic equipment, receive advanced high tech training, continue community outreach, and expand its aggressive on-line undercover investigations to apprehend sexual predators and child pornographers. These efforts undoubtedly help to keep the residents and children in Suffolk County safer.
"Congressman Tim Bishop continues to be a strong supporter of Internet Safety and an advocate of protecting children on-line," Detective Sergeant John Cowie, commanding officer for the Suffolk County Police Computer Crimes Unit, concurred. "With his past support the Suffolk Police Computer Crimes Unit has become a leader and innovator in Internet Safety. The unit has lead to the identification and arrest of several sexual predators and pedophiles seeking to exploit children and has also presented Internet Safety lectures to over 75,000 students and parents."
according to the Congressman's press statement, the FY 2010 Omnibus Appropriations Bill secured over $5 million for projects on Long Island which will provide health care technology for hospitals, help veterans, fight gang violence, protect the coastal environment, and strengthen transportation infrastructure.
---

Add comment

Email to a Friend