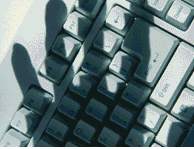 Cybercrime strikes more than two-thirds of Internet users
Date:
November 11, 2010
Source:
Companies.mybroadband.co.za
The next time you surf the Internet, consider this: You might be just one click away from becoming the next cybercrime victim. A study released from security software maker Norton reveals the staggering prevalence of cybercrime: Two-thirds (65 percent) of Internet users globally have fallen victim to cybercrimes, including online credit-card fraud, identity theft and computer viruses.
The Norton Cybercrime Report: The Human Impact shines a light on the personal toll cybercrime takes. The first study to examine the emotional effects of cybercrime, it shows that victims' strongest reactions are anger (58 percent), annoyance(51 percent) and a feeling of having been cheated (40 percent). Many blame themselves for being attacked. Only three percent don't think it will happen to them, and nearly 80 percent do not expect cybercriminals to be brought to justice. The result is a sense of helplessness and a reluctance to take action.
Despite the emotional burden, the universal threat, and the incidence of cybercrime, people still aren't changing their behaviour – with only half saying they would change their behaviour if they became a victim. More disturbingly, fewer than half (44 percent) reported the crime to the police.
One cybercrime victim explained, 'I was emotionally and financially unprepared because I never thought I would be a victim of such a crime. I felt violated, as if someone had actually come inside my home to gather this information, and as if my entire family was exposed to this criminal act. Now I can't help but wonder if other information has been illegally acquired and just sitting in the wrong people's hands, waiting for an opportunity to be used.'
Solving cybercrime can be highly frustrating. According to the report, it takes an average of 28 days to resolve a cybercrime, and the average cost of doing so is R2300. Twenty-eight percent of respondents said the biggest challenge they faced when dealing with cybercrime was the time it took to solve.
But despite the challenge, reporting a cybercrime is critical. 'We all pay for cybercrime, either directly or through pass-along costs from our financial institutions,' said Kara Rawden, Senior Marketing Manager Middle East &Africa, Consumer Business Unit, Symantec. 'Cybercriminals purposely steal small amounts to remain undetected, but all of these add up. If you fail to report a loss, you may actually be helping the criminal to stay under the radar.'
But there are simple steps people can take to protect themselves, according to the report. 'People resist protecting themselves and their computers because they think it's too complicated,' said Anne Collier, co-director of ConnectSafely.org and editor of NetFamilyNews.org, who collaborated with Norton on the study. 'But everyone can take simple steps, such as having up-to-date, comprehensive security software in place. Where online crime is concerned, an ounce of prevention is worth a ton of cure.'
---

Add comment

Email to a Friend