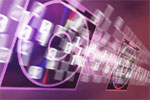 Security fears top
Date:
December 10, 2005
Source:
smh.com.au
By:
Convenience outweighs security concerns when it comes to shopping online, according to a Federal Government report that reveals that ten million Australians now use the internet for financial transactions.
The report, based on a recent Sensis survey, said about 79 per cent of internet users engaged in some form of online transaction and although security, fraud and privacy topped the list of security fears, 20 per cent did not rank any of these as a potential concern.
Common transactions include online shopping, booking holidays or events, administering bank accounts, and paying bills, and Communications Minister Helen Coonan warned that Australians needed to recognise the risks involved.
"While an increasing number of people recognise the benefits of the online environment, this research shows that Australians should become more aware of the need for safe and secure online practices," she said.
The survey found that 48 per cent of those who use online transactions were influenced by the convenience while 27 per cent were attracted by cheaper prices.
But despite this enthusiasm, Australians took a "minimalist" approach to security with only 32 per cent of those transacting updating virus protection software, and only 14 per cent protected by a firewall, according the report.
Senator Coonan said the Government wanted to build trust and consumer confidence in online information but recognised a need to boost community awareness on e-security issues such as phishing and spyware.
Original article
---

Add comment

Email to a Friend